Vision
Continuous growth and new challenges! Dae Sun Shipbuilding's efforts continue.
For a bigger dream and a better future...
Through future-leading technologies and customer-centered management policy, we will continue to research investment and technology development and grow further. In addition, it proves that it is a small, strong, and long-lasting company by supplying the highest quality ships to the world through the spirit of challenge and perfect quality control to pioneer the future.
We will do our best with a sense of mission that customer development is the development of Dae Sun Shipbuilding & Engineering Co., Ltd. and furthermore, the driving force behind social development.
Management Principles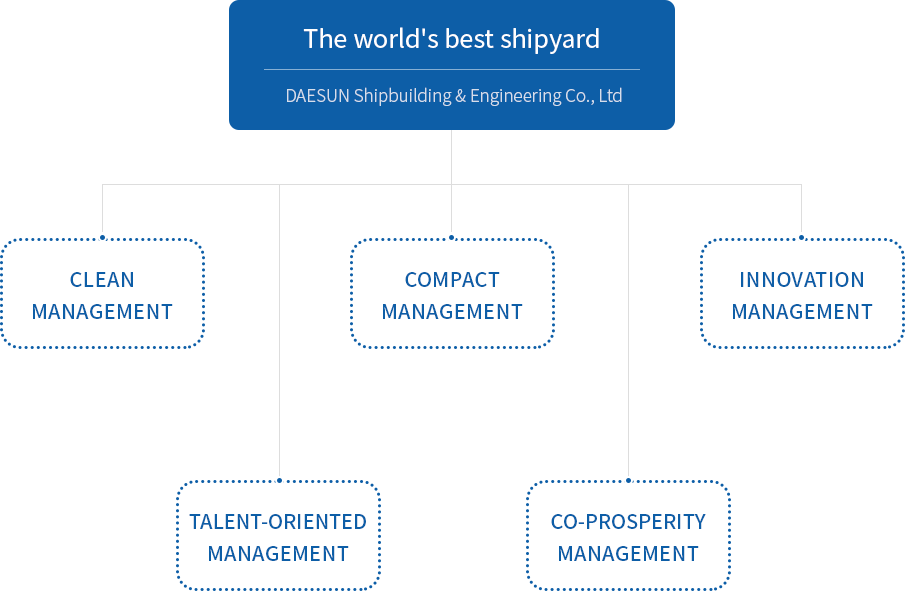 The Motto of a Company
Creative Think

Active Action

Modest Intrespection